Customer Reviews
02/04/2023
Caezar R.

United States
Matbock
Fast shipping, but for what it's worth… these are not worth $240 PER cover. Save your money and do the diy. Still a quality product but definitely over priced
01/27/2023
David A.

United States
Excellently designed and executed piece of kit
Takes a few turns to break them in however after that they run smooth like butter. Operation is simplistic, precise and expedient under stress. The ability to "dial in" the exact light transmissivity level is a game changer when engaged in environments requiring multiple focal ranges. The sacrificial lens quality is excellent with no degradation, aberration of the image or lens flare. My only recommendation would be to upgrade the lanyard, but hey, it works! The Matbock Tarsier Eclipse is the Alpha and Omega of protection and function for NODs, the solid mounting, intuitive focal shift and sacrificial lens ensure you will achieve maximum utilization of your unit and not loose your gear due to gravel kicked up, or debris blowback from your suppressed gear.
01/26/2023
Dan M.

United States
Tarsier Eclipse ™ Kit - Awesome!
I served in the infantry in Iraq from 2003-2005 and wish we had something like this back then. I was actually thinking about getting rid of my PVS-31 because I was getting tired of not being in focus when going from outdoors to indoors. Now, I love my 31s and the Tarsier Eclipse!! Great product!!!
12/15/2022
Lyle g.

Canada
tarsier eclipse
got them for my RNVG, best accessories for the unit, faster near focus and also act as a brightness adjustment tool
11/12/2022
Jim S.

United States
These are awesome
It is nice not having to adjust focus. Hands, weapons and targets are all crystal clear. They make it much easier Starting IV's and doing trauma assessments as well.
04/20/2022
zane m.

United States
A must for night vision
This item is great it is a must for CQB applications. Feels extremely smooth and durable.
Thanks for the great support and awesome review!
04/20/2022
Nick B.

United States
Works as expected
These lenses are expensive, but to be able to dial to the exact light transmission you prefer is a plus. Of course this also affects your depth perception up close, but can be changed on the fly. Helps with passive aiming too. Outside of pin holes in the lens caps that came with the goggles, these are the only solutions I've used, so can't speak to the merits of any other ones, but they're solid for sure. They're a little stiff to dial out of the box, but seem to be loosening up with extended use + additional Teflon oil.
Thanks for the review Nicholas, if they do not loosen up to your liking let us know!
03/19/2022
Travis M.

United States
Love it
Legit for driving and fine up close use and increased field of view. Shot an indoor night match with an enfield 38 revolver and still took 8th out of 30
03/08/2022
Jason L.

United States
Works well
Easy to use. Works well as described. My only complaint is that when making adjustments to the Tarsiers, the objective lens on my DTNVG spins, creating a degraded image. I had to apply tape to the objective lens to prevent them from moving.
02/08/2022
Charles R.

United States
Tarsier Eclipse
Great product but very expensive and not sure it warrants the price tag. I think this product would sell significantly better if priced at 125 and would be considered a requirement for anyone running nvgs.
01/29/2022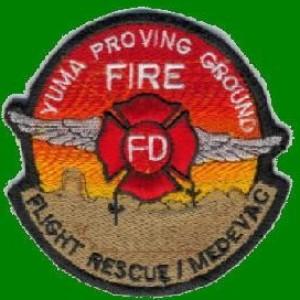 CN
Chad N.

United States
Refocus done right
Purchase, slip on, then perfection!!! No really it is, Easy on the fly refocus like it was meant to be. Price is a high, but so is the customer service and the quality of the Tarsier. If you are on the fence, I would recommend taking the leap. Would buy again 100%
Chad, thank you for the support and the great review!
01/29/2022
christopher s.

United States
Good, but only after some tweaks
First off, they took 3 months to get here. For an instant gratification guy, that ******. Thank they were geey sticky.They would adjust the focus instead of the iris. When you buy 2, they give you the lube kit and extra sacrificial lens for free. I suppose if you only buy one, you will also neednto biy the lube.Hopefully they will include yhe luve free, or fix the sticking problem. Once all that was done , and i finally got them in my hot little hand, they worked as advertised. I even got a free hat. Thanks guys and gals!
Chris, thank you for the review. We apologize for the long wait we had some issues obtaining materials the last few months and some operational shutdowns over the holidays. As for the sticking problem, they usually have a small break-in period that can be jump started with the dry teflon lube. If you have any additional issues please email sales@matbock.com
11/28/2021
Daniel L.

United States
Benefits vs Cost
The purpose for these eclipses are substantial and help with NVG usage and focus. But improvements can be made to the current design. I can reason with purchasing a pair for 50% off, not full msrp. I also expect either smaller profile eclipses with more firm fit as well as a more slim profile on the eclipse lense.
11/23/2021
Shahzeb J.

United States
every set of nods should come with these
although pricey, well worth the money. provides protection, ability to adjust aperture, etc
11/18/2021
Michael L.

United States
Great product fast shipping.
These make a world of difference on close range fucus and controlling light intake.
Thank you for the review!
11/04/2021
Jerome R.

United States
Response time
I sent an email and was contacted via return email within an hour. Great service from Americans in an American company.
---