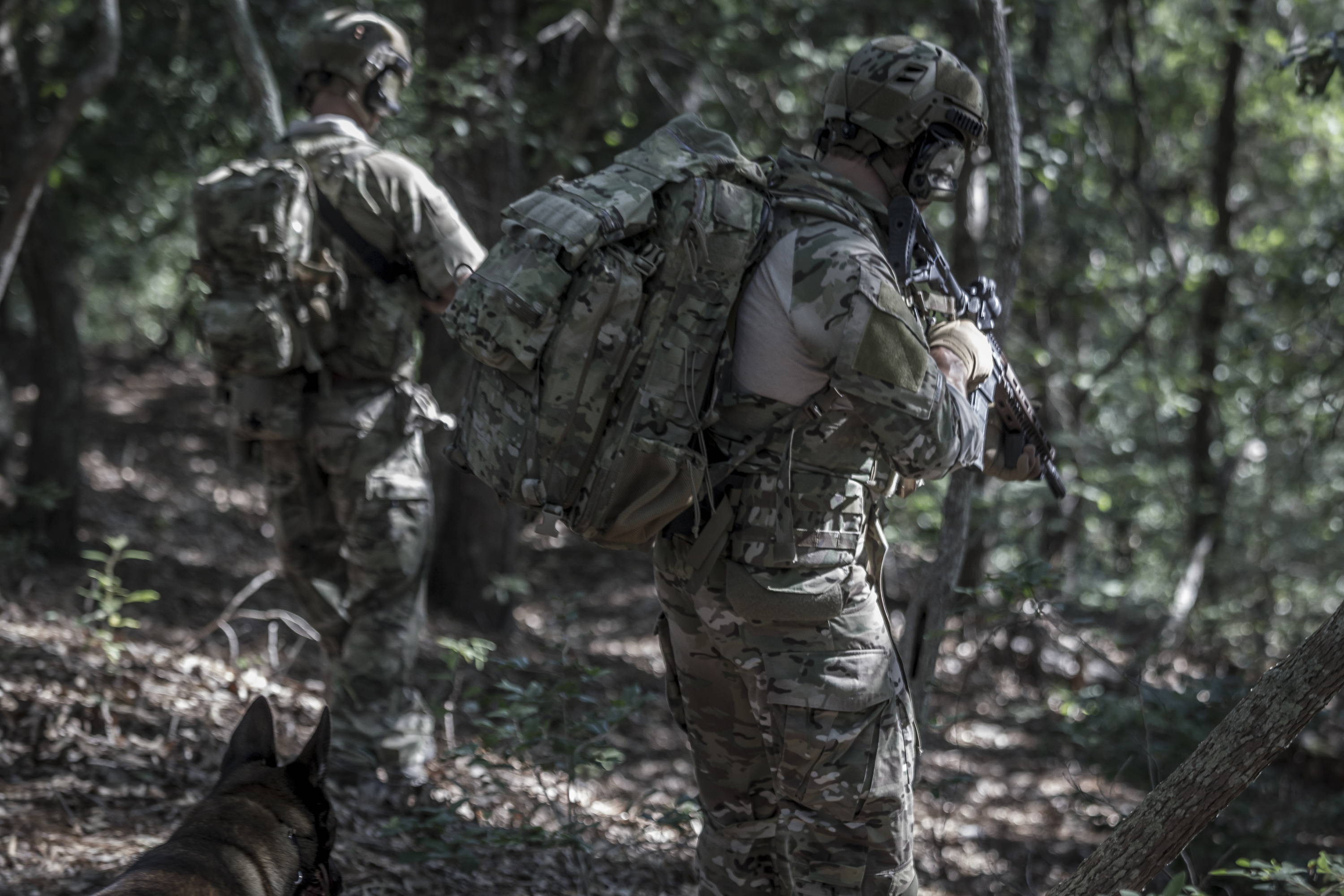 Check out recent news coverage of the MATBOCK team and our kick ass gear. Media inquiries or photography requests, please contact us here.
MATBOCK recent features....
2021
September 10 2021 - MATBOCK Included in Inc 5000 list of fastest growing companies
March 20th 2021 - Enews 2.0 - Gronkowski's Team Up With Navy Seals To Help Achieve Your MAX
March 14th 2021 - TED-ED With Sean Matson
February 23rd 2021 - Meet Sean Matson For Coffee On Spotify
February 8th 2021 - FHM Feature
February 3rd 2021 - California Gazette - MATBOCK Gives Back
January 25th, 2021 - PEOPLE Magazine - MATBOCK and Michael Fishman team up to donate 500,000 surgical masks to L.A Charities
January 18th, 2021 - Sideaction - Professional athletes turn to Cardomax and Matbock CEO for health and fitness tips
December 15th, 2020 - eNews - Jermey Piven and Navy SEALS Partner For Troops Overseas!
December 5th, 2020 - New York Weekly - MATBOCK Deploys Highly Reliable And Innovative Gear.
December 1st, 2020 - IMPACT Magazine Features MATBOCK and Sean Matson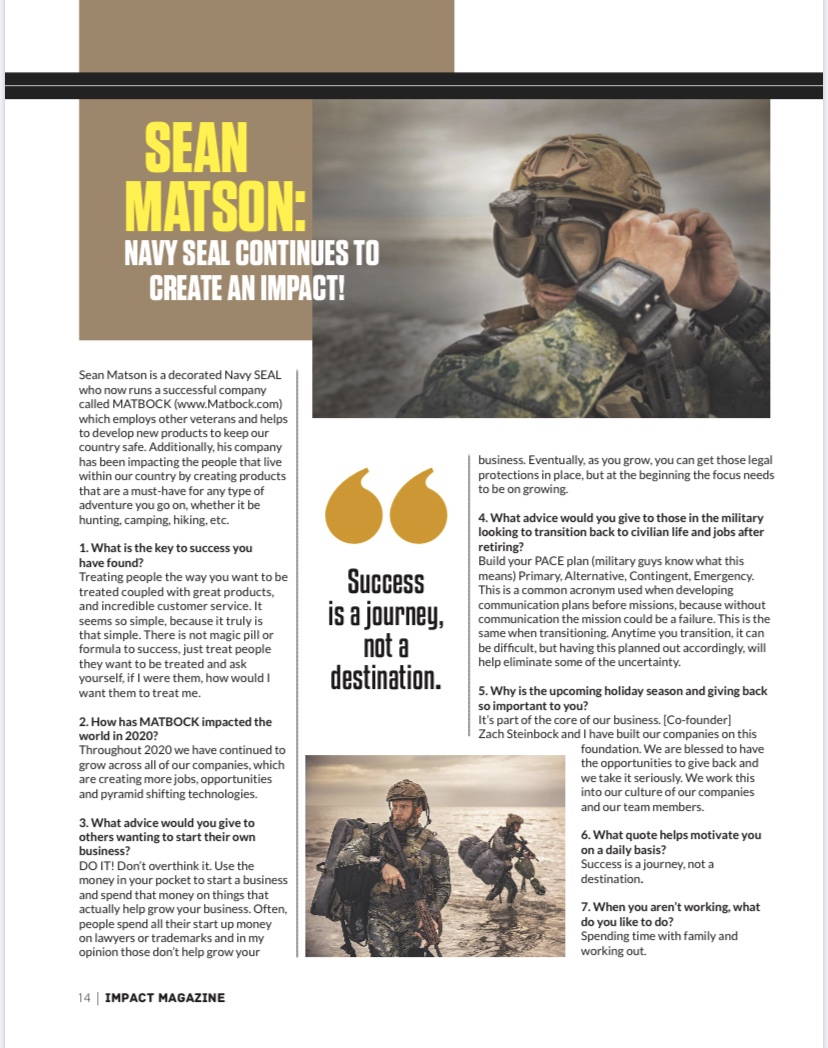 November 17h, 2020 - USA Reformer Feature of Veteran Owned MATBOCK
November 15, 2020 - Paddler Magazine - Navy SEAL Finds Solace In His Kayak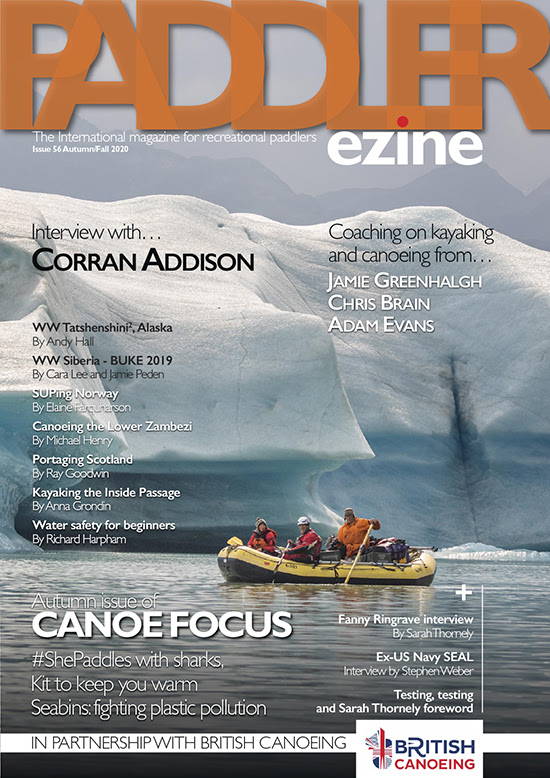 November 12, 2020 - FOX News Feature - MATBOCK Gives Back 
November 11, 2020 - Sean Matson With Krista & The Morning Rush
November 11, 2020 - Veterans Day Tribute Los Angeles Tribune
November 10, 2020 - Sean Get's Crafty With Beer Connoisseur
November 10, 2020 - ABC 4 Feature - Give The Gift Of DECON by MATBOCK
November 5, 2020 - People Magazine - DECON & Celebrity Natasha Marc Give Back
October 17, 2020 - Entrepreneur Magazine
October 15, 2020 - Inventors Digest