Customer Reviews
12/22/2022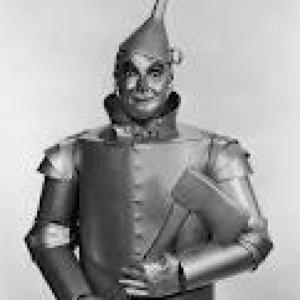 PR
Philip R.

United States
Great product
I should have bought these a long time ago! Great product with amazing capabilities.
12/12/2022
Jin H.

United States
Tarsier Eclipse
It's a must have! I have it on my PVS15 & PVS31. Don't settle for some cheap Chinese junk that's "just as good".
12/08/2022
Lucas J.

United States
Beyond pleased with the Tarsier Eclipse!
I honestly can't express in words how much better this product is over some of the other "3D printed" designs I have seen and tested for personal use. The plastic ones I have tried have broken, have been inconsistent in build quality and just aren't up to par with some of the prices that are being charged. These Matbocks are fantastic! The glass is of quality, the rotation is buttery smooth with no chance of opening up on their own, they are just incredible. I know they are expensive, but the quality and the ruggedness is enough to actually put my mind at ease if I bumped my lenses. They definitely add a layer of protection that I didn't see with some other inferior products and obviously have the benefit of the up-close focus. Thank you guys so so much!
06/27/2022
Jordan D.

United States
Matbock Tarsier Eclipse.
Amazing that is all.
06/16/2022
Lawrence K.

United States
Neat idea, but…
Pretty neat that this works to keep things in focus at near and far distances without having to readjust the NV focus. It's does come at a cost of losing some intensity though. My problem with it and why I've given it 3 stars is that it is very tough to adjust it without messing up the NV focus because the lever doesn't operate smoothly. They recommended Teflon lubricant (not included) but if this is a know issue, then it should be included. For the price it should not have this issue.
05/06/2022
Weston L.

United States
Actually works.
It's great. It does actually what I need it to do. Instead of being able to see 100% clarity far and 0% up close. You can always see about 95% clarity far and 100% clarity close without having to adjust. It helps switching back from Map to the terrain, notebook to people etc.
Thanks for the support and the great review!
04/27/2022
Lin T.

United States
******* Good!
GOOD!! No second sentence!
Thanks for the awesome review!
04/22/2022
Brian G.

United States
Don't wait - just get them.
I've tried DIY versions, etc. there is really zero comparison. This product is much better than 5.56 holes poked in your day cap. The design is well thought out and offers a massive advantage while driving and working up close. With a simple spin you're focused out far. Highly recommended. You've spent thousands on nods, you should have these on them.
Thanks Brian, we can't agree more!
04/15/2022
Greg D.

United States
Mandatory? No. Incredible? Yes.
If you're on a paycheck to paycheck budget, or considering these vs a NV course with Jon Dufresne, take the training and keep saving and get them eventually. But, if you have money to spend, these are worth every cent. Not only do they increase your IG clout by 75% they do they're job 100%. Great looking, smooth adjustment, easily replaceable lenses. These things have been incredible. I had to grab another set as a gift to my buddy that just got his first personal NV unit. Absolutely recommend if you can swing the price. And no, the Amazon DIY ones are not jUsT aS GoOd. I made some, and got these immediately after.
Thanks for the great review, they make a huge difference!
04/08/2022
blake s.

United States
Well made, found a few issues though , the ring is large and causes splash when using ir illuminator on pvs14 , and fit is snug enough to not fall off but will spin on the objective lens , having teeth to grip might be nice and a smaller housing to not obstruct the illuminator would be better, overall pretty cool
03/31/2022
Stephan P.

United States
You would think NVG companies would include these standard.
The device is so game changing you would think NVG companies would build them into NVG standard. Works as advertised and dramatically increases your close to far field of view. I'm a huge fan and love it!
03/08/2022
Jacob H.

United States
Tarsier
Fantastic item, an aperture like this should come standard with all night vision devices.
Jacob, thank you for the great review and for supporting MATBOCK!
03/08/2022
Michael H.

United States
Meh
They work somewhat as advertised. The friction of the adjustment knob is so intense it just changes my front lens focus and defeats the whole purpose. You have to physically hold the font lens in place beneath the cap to make any adjustments. It's a decent product but there are more affordable options. 4 stars because it's not matbocks fault I didn't do my research sufficiently.
03/01/2022
Stephen J.

United States
Very satisfied
The tarsiers are well built and very easy to use, great blend of protection and function!
Stephen, thank you for the great review and for supporting MATBOCK!
02/08/2022
Cade I.

United States
Must have!!
If you have a set of goggles, these are worth every penny! Super fast shipping to Alaska too!
Cade, thanks for the great review and for supporting MATBOCK!
02/05/2022
Jason C.

United States
Totally Worth It
The Tarsier Eclipse is a must have for anyone with a NV device. It fits my PVS-14 great and really works better than I expected. The simple design and functionality is genius. Easily transition between indoors/outdoors and well lit/dark areas with no issues. No more messing around with the focus, you can see clear near and far.
Jason, thanks for the great review! Like you stated these are a must have for NVGs!
---